Hello, sweeties~! This is an important update about a changing on the tiers of my Patreon,
if you aren't familiar with my Patreon, I montlhy post the files of my drawings there for free, but I also offer some rewards for those who can donate more. Please consider giving it a look: 
www.patreon.com/mr_tiaa
 ༶•┈┈⛧┈♛ ♛┈⛧┈┈•༶
[ PLEDGE OF $1 ]
Old Name: 🍰 Welcome to the Tea Party!
New Name:  💌Tea Party Guest💌
What's changing? This is now a purely "tip jar" kind of tier. After a lot of thinking I decided to cancel the Newsletter thing, for two reasons:
1. I created the Newsletter so those who have access to it have a better chance to grab a slot during my Monthly Sales, but apparently it isn't being effective at all because no-one from this tier ever got something, even during months when I allowed pre-claim.
2. In order to have the newsletter ready in time, I need to have Monthly Sales and/or something equally interesting planned beforehand, which proved kinda difficult to keep.
Because of these two reasons, I feel like the Newsletter isn't something worth to keep so it'll be discontinued.
 ༶•┈┈⛧┈♛ ♛┈⛧┈┈•༶
[ PLEDGE OF $15 ]
Old Name:  👑 Do you wanna be my V.I.P.?
New Name:  👑V.I.P.👑
What's changing? Nothing at all!
 ༶•┈┈⛧┈♛ ♛┈⛧┈┈•༶
[ PLEDGE OF $17 ]
Old Name:  N/A, this is a brand new tier!!
New Name:  🍰 Dessert Taster 🍰
What's changing? This is a brand new tier, which costs $17 per month and will earn you one mini-cheeb per month. There'll be a limit of 3 slots for this tier, and was open beforehand for all Patrons. Please detailed characters will be simplified. No WIPs nor changes unless it's a mistake on my side, here is a good example: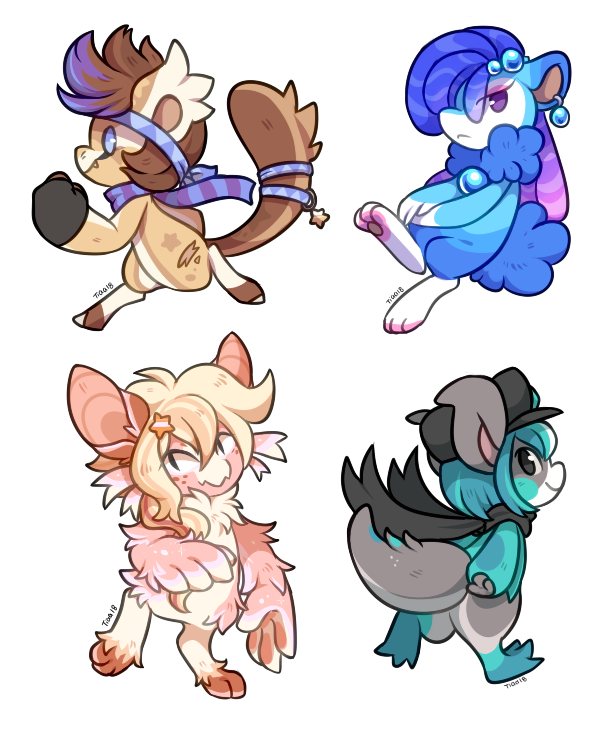 ༶•┈┈⛧┈♛ ♛┈⛧┈┈•༶
⚠️ – IMPORTANT -⚠️
Please notice that the tiers don't overlap! Which means that pledging on the $17 (  🍰 Dessert Taster 🍰  ) tier doesn't give you access to the $15 (  👑V.I.P.👑  ) benefits! Those are two different and independent tiers.
I believe this covers everything, for full info about each tier, please read their description on the side. If I'm missing something or if you have any questions please let me know! Thank you so much for staying with me ♥
– cheers, stay kawaii